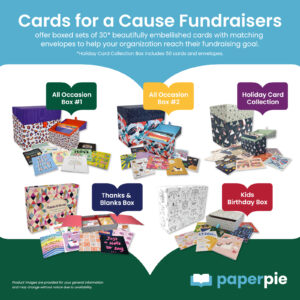 Cards for a Cause Fundraiser: April 2023. In this annual fundraising initiative, community members were able to purchase greeting cards at a remarkable price. 30 cards for $30 with matching envelopes and complimenting storage box. There are 5 different types of boxes to choose from with the Holiday Box featuring 50 cards for $30.
Stay tuned for next year's Cards for a Cause fundraiser in the Spring of 2024.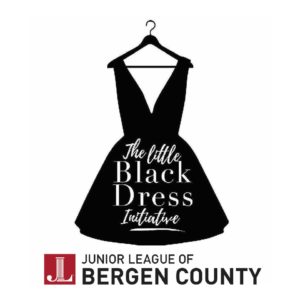 Little Black Dress Initiative: March 2023. JLBC Participants wore one black dress for five days straight to illustrate the effects poverty can have on a woman's access to resources, confidence, and opportunities. The purpose of the initiative is to raise awareness, both within the League and the community at large about poverty and the work the JLBC does to help eliminate poverty especially for women and children and its effects.
Through your generous donations, the JLBC raised $1715 dollars for supplies that will be donated to Mobility Mentors, CUMAC and the Center for Hope & Safety.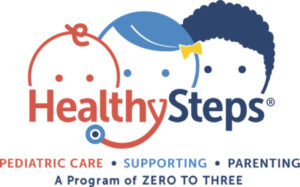 Healthy Start for Healthy Steps Diaper Drive: January 17th – February 22nd, 2023. Diapers are essential to a baby's healthy development. Keeping infants and toddler's clean, dry and healthy is key to building a solid foundation for all children to reach their full potential. But one in three NJ families struggles to provide clean, dry diapers for their baby.
The Junior League of Bergen County collected donations for the Healthy Steps program at Hackensack Meridian Health. Healthy Steps provides childhood development and support to families facing income and health disparities such as inadequate access to healthy foods, financial barriers, and limited support systems.
Through your generous donations, the JLBC was able to collect 2K worth of diapers and wipes that were donated.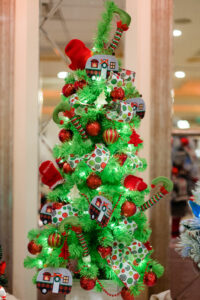 Festival of Trees: November 10th, 2022. The 35th Festival of Trees at Season's Catering in the Township of Washington was a huge success. Patrons were able to eat, drink, dance and bid on fabulous trees and auction items. Proceeds of this event
will directly impact our community projects. Thank you to all who joined or presented an online auction bid as well as our community partners and event sponsors.
Click Here for More Information
Click Here to View Photos from this Year's Festival
This is an annual fundraising event that start planning many months ahead. Please email Festival@thejlbc.org for more information on making product/service donations or event sponsorship inquiries for next year's event.