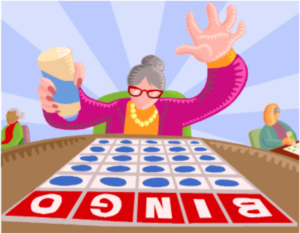 Purse Bingo: May 6, 2023. The Junior League of Bergen County will host their Second Annual Purse Bingo. This Spring Fundraiser will help the JLBC raise money for ongoing and upcoming service initiatives. This exciting afternoon of fun with friends will be a BYO drinks and snacks event so grab whatever you want to bring, call some friends to buy tickets and let's try to win some beautiful handbags and other fun prizes.
Click Here for More Information and Ticket Sales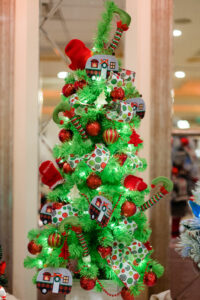 Festival of Trees: November 10th, 2022. The 35th Festival of Trees at Season's Catering in the Township of Washington was a huge success. Patrons were able to eat, drink, dance and bid on fabulous trees and auction items. Proceeds of this event will directly impact our community projects. Thank you to all who joined or presented an online auction bid as well as our community partners and event sponsors.
Click Here for More Information
Click Here to View Photos from this Year's Festival
This is an annual fundraising event that start planning many months ahead. Please email Festival@thejlbc.org for more information on making product/service donations or event sponsorship inquiries for next year's event.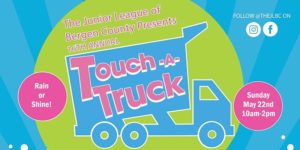 Touch a Truck: May 22, 2022 at the Garden State Plaza in Paramus. Kids of any age enjoyed climbing on all types of vehicles, beeping horns and participating in a variety of entertainment opportunities, while their parents have the opportunity to learn about new products, services and establishments that are available to them in Bergen County.  We are so thankful to all our participants, community partners, and sponsors that make this event so much fun!
Designer Purse Bingo: March 22nd, 2022. The Junior League of Bergen County hosted their first ever Designer Purse Bingo. This fun-filled day of laughter, togetherness and fabulous prizes took place at the Paramus Women's Club. The event drew in $7,400 and the JLBC wants to thank every person that either attended, volunteered or made a donation for this exciting event that we will be bringing back next year. So, keep your eyes posted for future information and be sure to get your tickets early!
Share the Love Diaper Drive: February, 2022. To help provide diapers to Bergen County area families, the JLBC partnered with Children's Aid and Family Services to participate in their Baby Basics Program's "Share the Love" community-wide diaper drive throughout the month of February.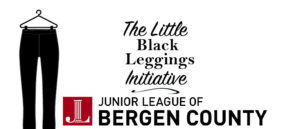 Little Black Leggings Initiative: February 7-11, 2022. JLBC Participants wore one pair of black leggings for five days straight to illustrate the effects poverty can have on a woman's access to resources, confidence, and opportunities. The purpose of the initiative is to raise awareness, both within the League and the community at large about poverty and the work the JLBC does to help eliminate poverty and its effects.