Pathway to Self-Sufficiency Garden Clean-up
The JLBC has partnered with the Center for Hope and Safety to seasonally beautify and maintain the Center's Pathway to Self-Sufficiency. The Pathway is a small garden space located in Van Saun Park, NJ that honors and memorializes victims of domestic violence. This will be an ongoing project for the JLBC. Please contact Kim at kimwongnj@gmail.com for more information and/or volunteer opportunities.
National Rebuilding Day
The JLBC will be assisted the Paterson Project and Rebuilding Together North Jersey on a home renovation on both April 22, 2023 and April 29, 2023. Members of the JLBC helped with various projects that are in dire need for an elderly man in the community. Painting, tiling, window rip out and installation, gardening, mulching, backyard cleanup, gazebo installation and much more.
Family Promise Dinner Delivery
Our 22/23 New Member Class hosted their Family Promise of Bergen County Walk-In Dinner Program on March 10, 2023. This bi-annual project involved both the community and the JLBC working together with community members donating the supplies via an Amazon Wish List and JLBC members preparing a BBQ meal and all the "fixings."  Almost 190 people in need were served a hot meal that evening which is a huge success. Family Promise has been dedicated to providing daily meals since 1991 and even through the pandemic, has not missed a day. Over the past 30-years, they have served over 1.2 million years and the Junior League of Bergen County looks forward to our next opportunity to work with them to help deliver on their Promise to the community. Below are pictures from past JLBC cooking parties.
West Bergen Mental Health- Family Room

The JLBC recently got to have a private tour of the newly renovated West Bergen Mental Health Center for Children & Youth in Ramsey. In 2021, the JLBC renovated the Family Room of the Center and little did we know at the time, but our project would be the catalyst to a facility wide renovation.
We want to thank Chief Development Officer Barbara Hand, CEO Michael Tozzoli, and West Bergen Mental Health Board President and JLBC Member, Christine Kearney for offering this special opportunity to see how our efforts were a major piece to a bigger puzzle. We look forward to working with West Bergen Mental Health in the future with any of their needs.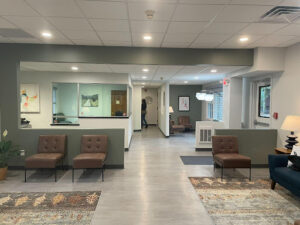 Winter Wishes Surprises for Seniors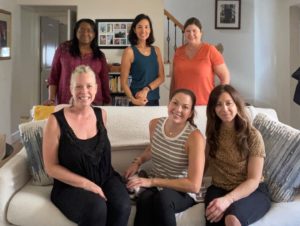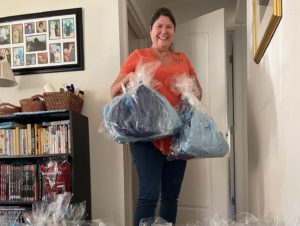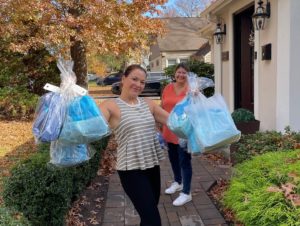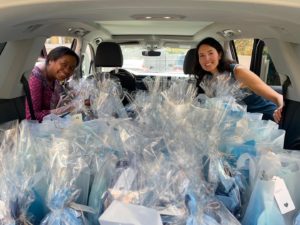 Each year, the Junior League of Bergen County collects donations for their annual Winter Wishes gift drive to benefit low-income individuals and families in need in Bergen County. This year, the JLBC collected donations for Ridgecrest Senior Housing, an independent living, affordable housing community serving older adults age 62+ and people with disabilities.
The JLBC collected warm, comforting items and assembled them into gift packages for each of Ridgecrest's 155 residents. These care packages will be distributed at their annual holiday celebration.
As this is an annual project, if you have a place of interest that can benefit from a holiday collection drive or would like to get involved with one of our many community outreach programs, please email Kim Wong at communityimpact@thejlbc.org.