31st Annual Festival Of Trees
The 31st Annual Festival of Trees was held on December 2, 2017 at the Hackensack Country Club.  Guests enjoyed a sit down dinner, open bar, music, and dancing. A mobile bidding system will offered a variety of desirable silent auction items, including custom guitar, Tiffany's jewelry, men's and women's fashion, sports memorabilia, once in a lifetime travel experiences valued upwards of $10,000, health and fitness, and beauty packages. Prizes were donated from local New Jersey and New York businesses and event sponsors. The themed holiday trees displayed throughout the venue were the highlight of the event and were auctioned off at the end of the evening.
This year's theme, Looking Back, Going Forward, celebrated 31 years of Festival of Trees, and honored two former JLBC Presidents, Catherine Brefach Newman and Laura Kelly. Catherine helped to create the Audrey Hepburn Children's House at Hackensack University Medical Center, which provides a safe and private environment for infants, children, and adolescents who are suspected victims of abuse. Laura's most memorable project in the JLBC was the League's StarPower! Program, which focused on girl empowerment and anti-bullying. Both honorees parlayed their League training and experience to impactful careers of voluntarism and leadership with many community organizations thereby upholding the mission of the Junior League of Bergen County.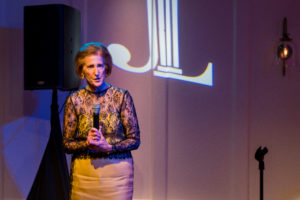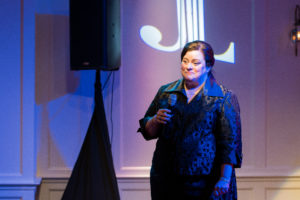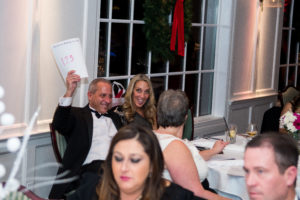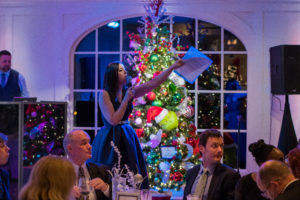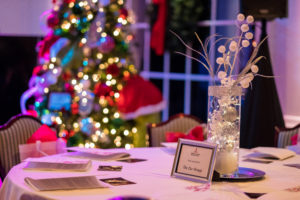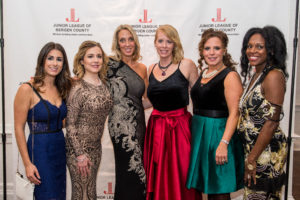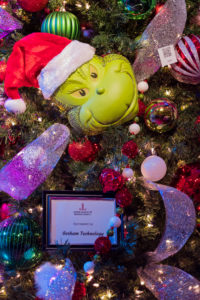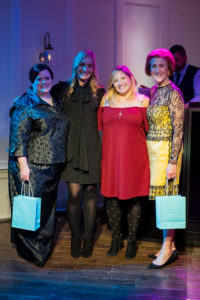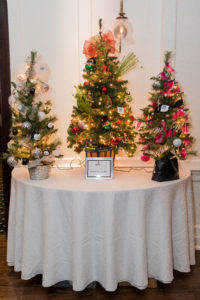 Photos courtesy of K&R Photos
For information on the 32nd Annual Festival of Trees click here