Derby Day Party 2023 Cancelled!
Attention!!!
Due to unforeseen circumstances, the below fundraiser has been cancelled. If you purchased a ticket, the JLBC will be reaching out to you to issue a refund. If you generously made a donation to the tricky tray or handbag raffle, the items will be used for future fundraisers. Thank you for your understanding in this emotional matter. We look forward to hosting events for you in the future!
The JLBC Board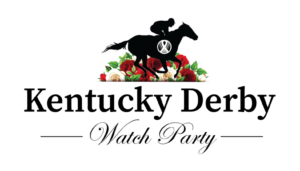 Grab your biggest hat and your most dapper Derby attire because the JLBC is off to the races for 2023's Kentucky Derby!
Whether you are a fan of the one and a quarter mile "Run for the Roses" or you just are looking for a fun afternoon of prizes and laughing with your best friends, the JLBC is excited to announce that tickets are on sale for our first annual Derby Party Spring Fundraiser.
Saturday May 6th, 2023
3PM – 7 PM
Ridgewood Women's Club
In addition to the races being live streamed there will be a Tricky Tray, 50/50 and Handbag Raffle. This will be a BYOB event so call all your friends (tables are first come first serve and up to 10-people) let's get dressed up (possible prizes for best dressed etc) and let's make this a Derby Day we won't forget!
Ticket Price Includes: 1 sheet of tricky tray tickets and 3 pocketbook raffle tickets
Additional sheets of tricky tray tickets will be available for $20 each and pocketbook raffle tickets for $5 each day of the event
**Seating is limited so tickets will only be sold at the door if there are still tickets available.
**For any questions regarding the event or if you are interested in paying by check, please contact thejlbc@aol.com subject line: JLBC Derby Day 2023.