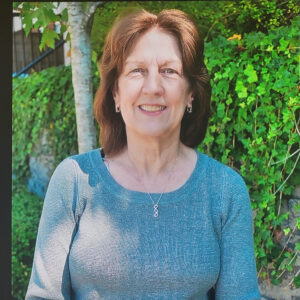 Linda Lyons was an Active member of the Junior League of Bergen County from 2007-2015, serving in numerous leadership roles, including Chair and Board positions throughout that time, e.g., Community (favorite placement was StarPower!), PR, and AVP. Linda was the proud recipient of the Sustainer Award in 2015 and is now on the JLBC Board as Sustainer Chair for the 2023-2024 League Year.
Linda has a passion for volunteering and has brought her time and talent to various community organizations over the years and served on the Board of Rebuilding Together North Jersey from 2014-2019; she appreciated the opportunity to participate in an excellent external training on Excellence in Governance in 2017.
Beyond volunteering, Linda has worked as a marketing professional in legal and financial services for many years and is currently a marketing leader for Mercer, an HR consulting company; she has an MBA from Baruch College. On a personal note, she lives in Oradell, has been married for 30+ years and is proud of her family, especially her three adult sons.
"…to know even one life has breathed easier because you lived – this is to have succeeded." – Ralf Waldo Emerson