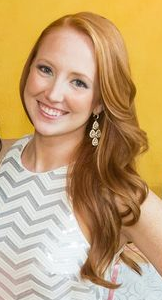 Stephanie Clark is proud to join the Board of the JLBC for the second year, now acting as the Administrative VP Chair. Last year, Stephanie served the JLBC Board as the PR/Marketing Chair. As a Paramus native and IHA graduate, Stephanie joined the JLBC in 2017 and has supported our Touch-a-Truck and PR committees. She has also chaired our Festival of Trees and was the recipient of the JLBC's "Woman to Watch" award.
With nearly 15-years experience in communications and speechwriting, Stephanie is a senior member of a Communications team for a Fortune 500 headquartered in Westchester, NY. Prior to this role, she held PR and government affairs roles with Burson-Marsteller and Colgate-Palmolive. Stephanie holds a graduate degree from New York University, as well as a dual B.A. from King's College, where she completed a semester at Regent's College in London.
Stephanie currently resides in Emerson with her husband Matthew and son Leo, where she is the appointed Chair of the Emerson Environmental Commission and an active member of the Borough's Land Use Board. She is also a proud advocate of the Sandy Hook Promise, a national nonprofit focused on ending school shootings throughout the United States.