The JLBC Little Black Dress Initiative – Postponed
Due to the effects of COVID-19, we have decided to postpone our 2020 Little Black Dress Initiative until later in the year.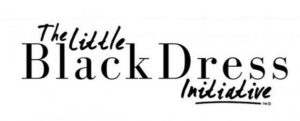 What is the Little Black Dress Initiative?
The Junior League of Bergen County (JLBC) is running its first annual Little Black Dress Initiative (LBDI). LBDI is a poverty awareness and fundraising campaign that sheds light on the "invisible poverty" that surrounds us.  The goal of LBDI is to raise awareness and funds to help lift the burden carried by the most vulnerable in our community. The 2018 Federal Poverty Level for a family of four is $25,100 for the year.
During LBDI, JLBC members will wear one black dress for five days to illustrate the effects poverty can have on a woman's access to resources, confidence and opportunities. They will also wear a pin that says, "Ask Me About My Dress," to spark conversation and spread awareness of the initiative and its objective to educate and raise funds.  Concurrently, the JLBC will also run an online social media campaign supporting LBDI and its goals.
Impact
The JLBC's fundraising goal for our first Little Black Dress Initiative is $2,500. All funds raised through LBDI will allow the JLBC to directly improve our community, and will be divided amongst three identified needs in our community, to be distributed through three of our community partners.
$25 will provide three months of Menstruation Products
$40 will provide one Welcome Bag for Abused Women/Children for Emergency Housing

Partner: Center for Hope and Safety

$50 will provide Backpacks with a week's worth of food for school break

Partner: Boys and Girls Club
To follow the JLBC Little Black Dress Initiative Campaign make sure to follow us on Facebook and Instagram