Sustainer Holiday Luncheon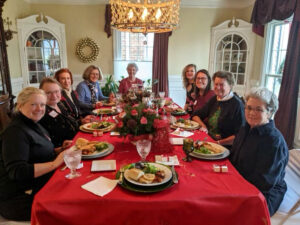 Last month, some of our Sustainer Members gathered for their annual holiday luncheon. We would like to thank Maria Reis for opening her home for the festive gathering. We heard that it was a wonderful afternoon of lots of laughs and catching up before the craziness of the holiday season.
Our Sustainers  are the heart and soul of our League and we appreciate their continued to support the Junior League of Bergen County. We wouldn't be who we are without your guidance and support.