New Member Barks and Beers
Are you a service minded woman interested in joining a group of passionate volunteers in the community? Do you also have a love for animals and getting out for an afternoon of fun?
If you apply to any of the above, the Junior League of Bergen County is inviting you for a free informational "Barks and Beers" this Saturday. Bring your furry friend and/or your non-furry bestie, come buy a drink and get to know the JLBC.
Members of the League will be there to let you know who we are and how we leave an impact on the community, answer any questions and get to know you! Please email our New Member Committee at debranorman@gmail.com if you are interested in attending or respond via our Facebook Event link.
As a community focused organization we are committed to providing service opportunities within our social activities. We kindly ask you to consider bringing a donation for A Pathway for Hope, an all-volunteer foster based animal rescue and rehab. Please see their "wish-list" below or view their Amazon Wish List and let us know you made a donation.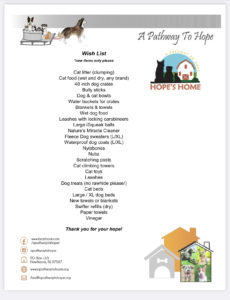 We look forward to seeing you Saturday!